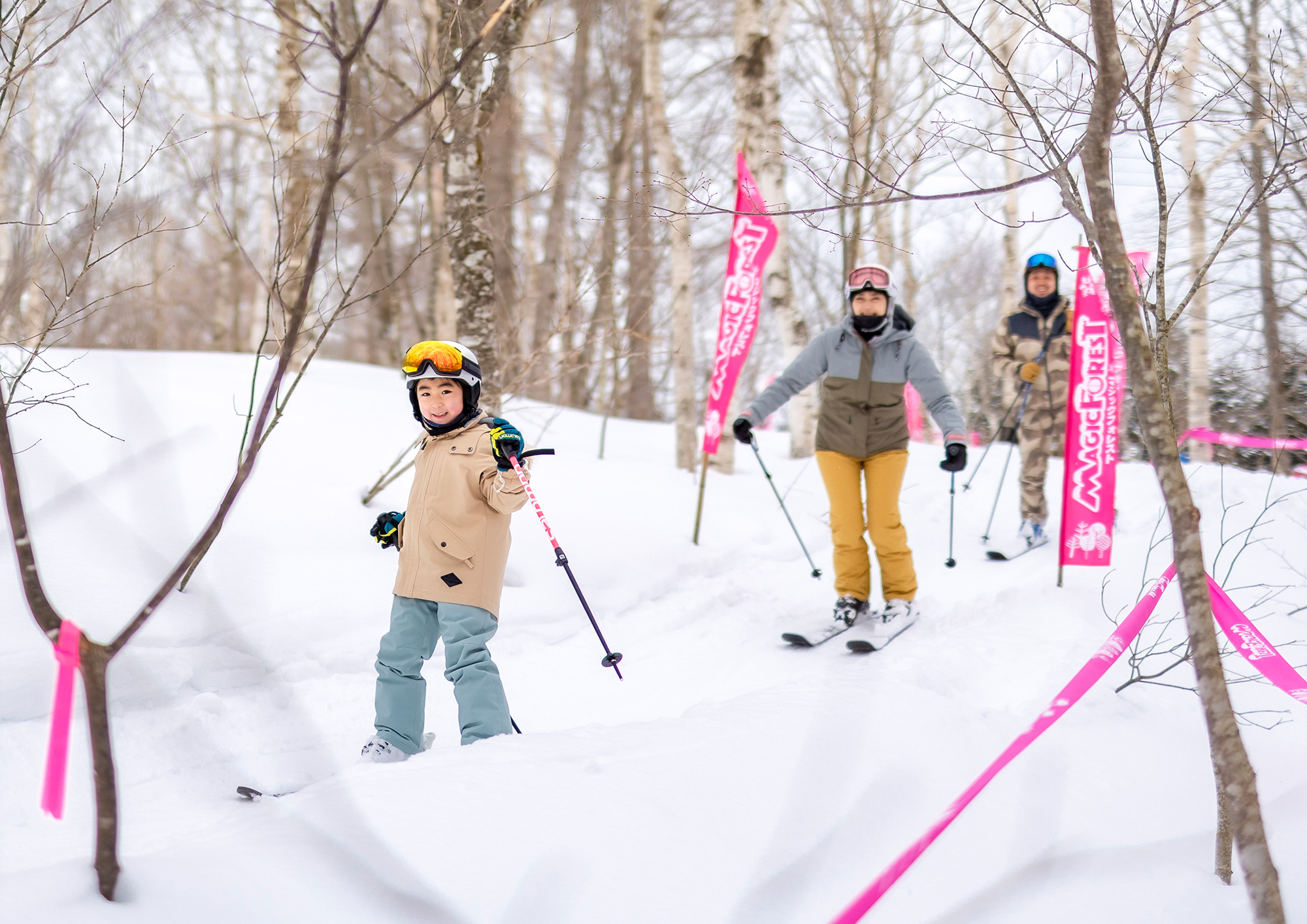 Magic Forest
Magic forest has been closed for this season on 26th March.
Newly open designated tree run for kids and family may contained natural banked slalom.Riding the biggest kids tree run in Japan brings you to the next level. Helmet use is encouraged.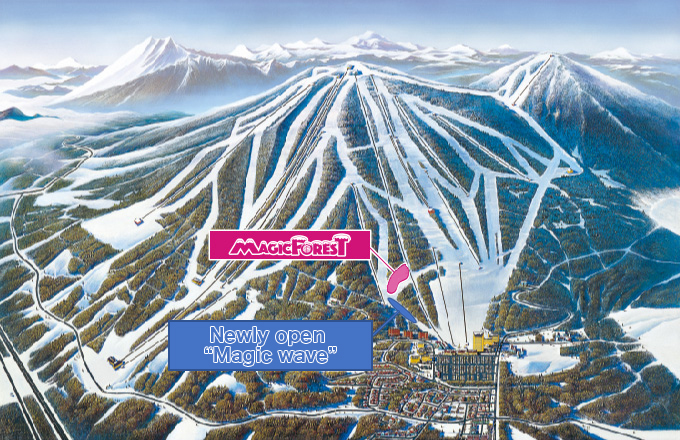 Play in Appi Kogen Forest "Magic Forest" Expanding the courses!
Recommended for tree run debut, a natural maze made in the forest as bis as 2 Tokyo Domes. Both kids and adults can enjoy the snow mountains in the forest. After passing through the forest, ancient heroes and dinosaurs will appear. It is a unique snow playground around the world.
Newly open "Magic wave"
When you pass through the Magic Forest, there are snow waves of unusual shapes! You can make turns naturally just by skiing / snowboarding ,in a magical terrain,Enjoy new magic waves!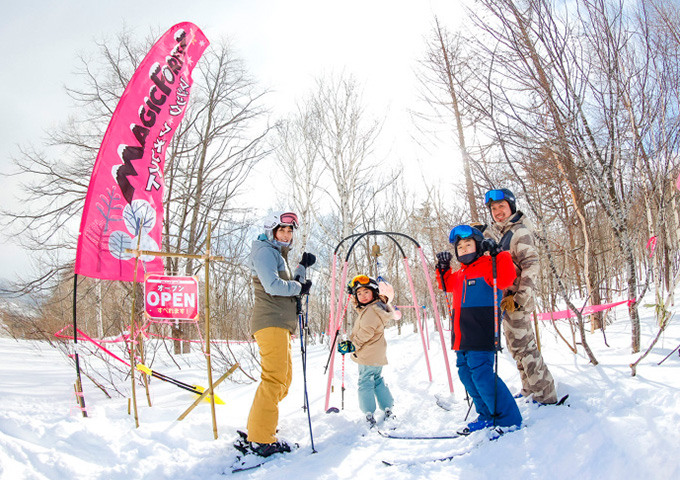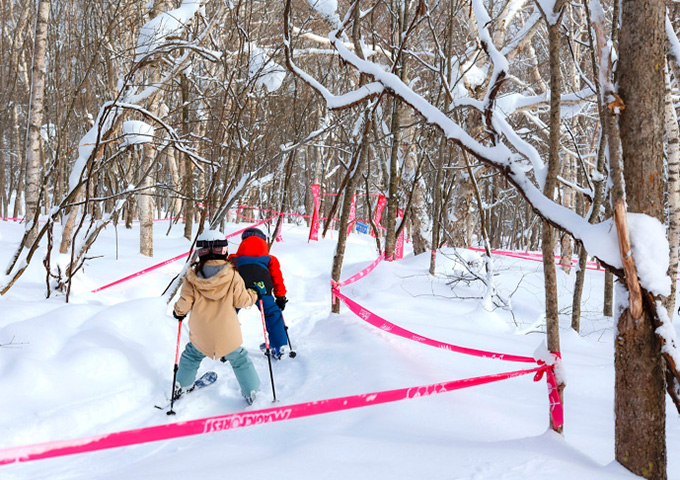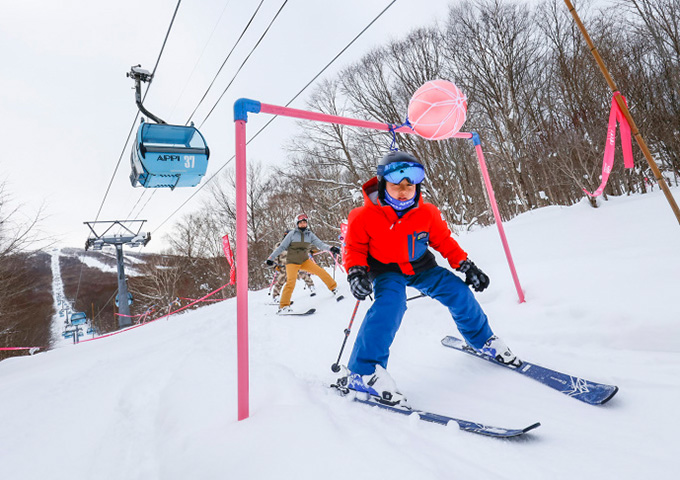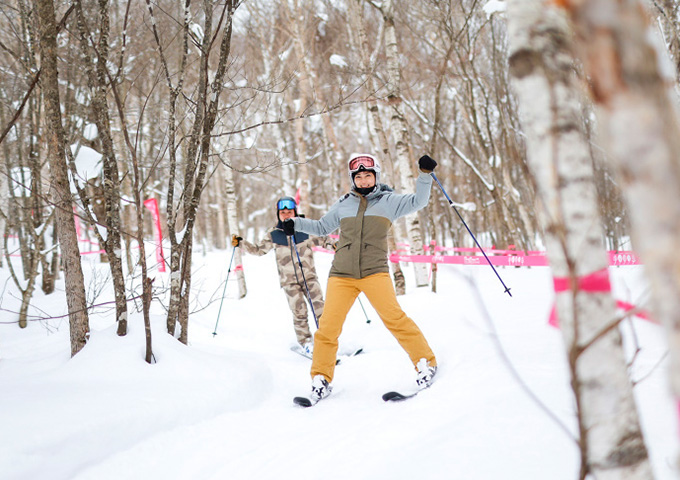 Note

Courses may be closed under the following conditions.
1. Icy or hard snow = too fast, hard to control the speed
2. Strong winds, stormy weather
3. Wet snow = hard to control ski
4. Obstructions on the trails = fallen trees, exposed trees, scattered branches
5. Hard to ski due to heavy snow