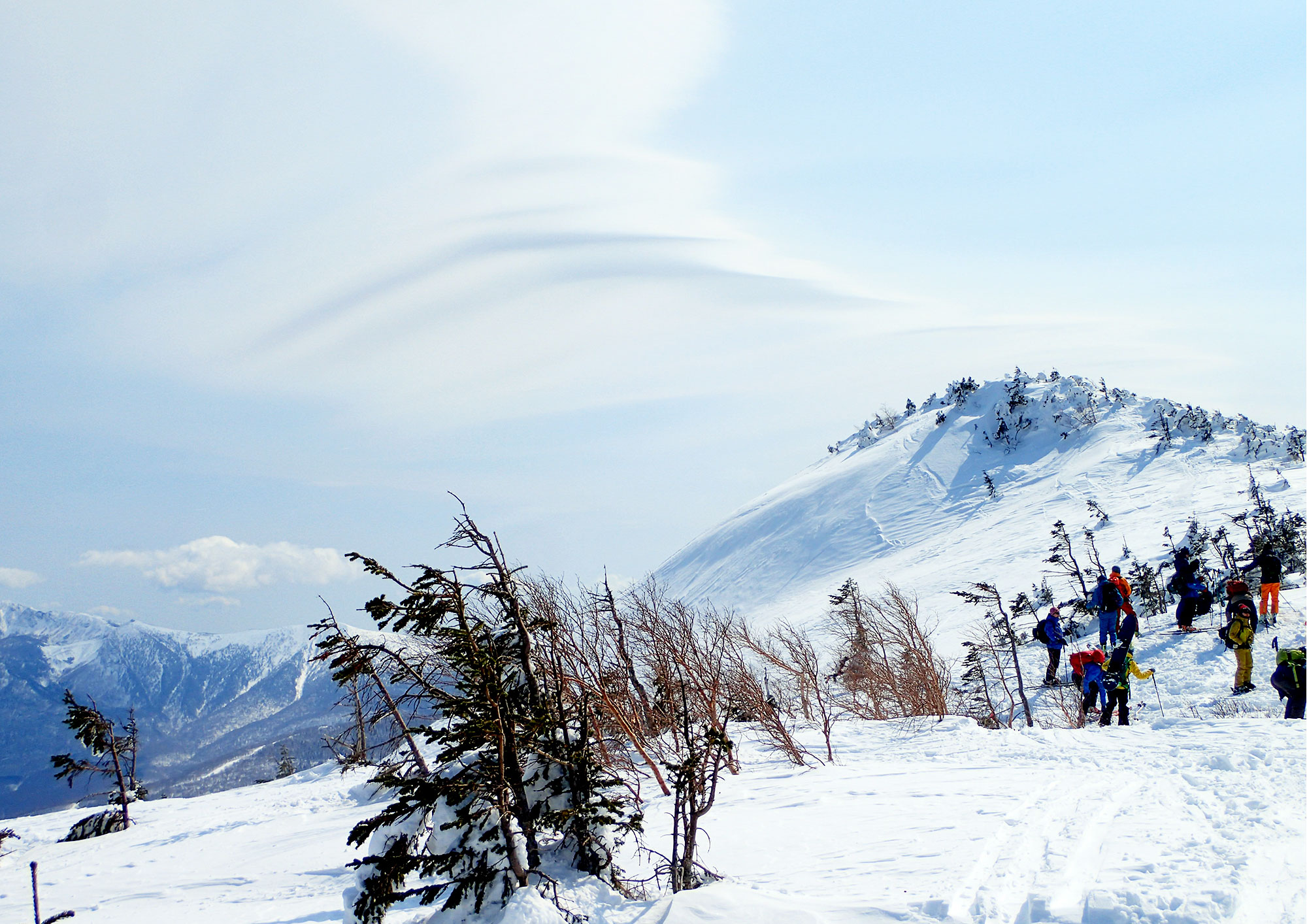 Iwate Hachimantai frost-covered trees CAT snowshoeing tour
Appi Nature Tour Guide Events in March
Go to the upper part of the old Hachimantai ski resort with CAT and enjoy the Hachimantai frost-covered trees near the summit of Hachimantai. On the way back, return to the upper part of the old ski resort, and from there return to the Gozaisho parking by snow vehicle.
We are closed for this season.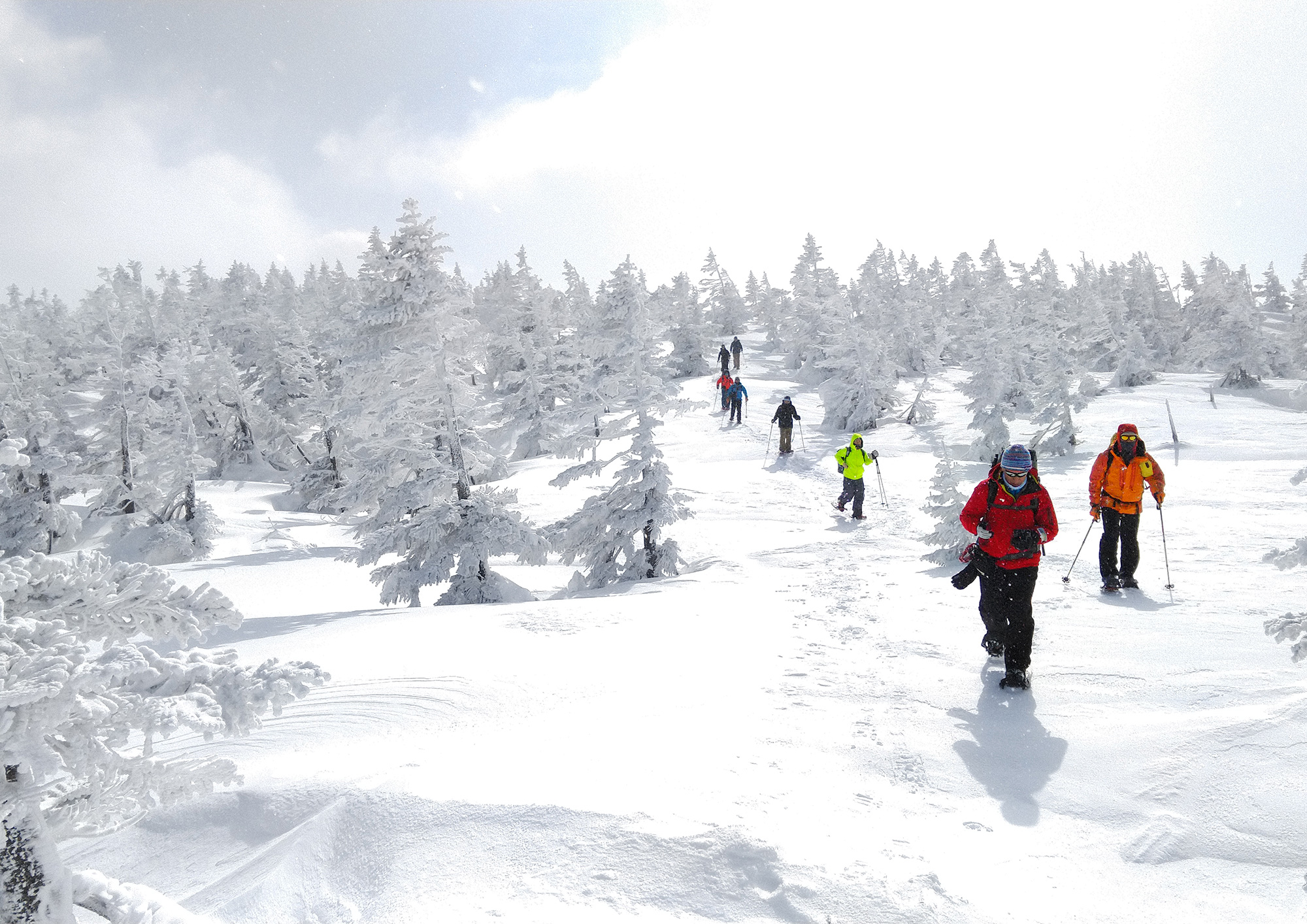 개최 기간
2023.3.4
요금(소비세 포함)
17,000 JPY *The fee includes CAT(round-trip), transfer(round-trip), and guide.
정원
4~9명
대상 연령
Junior high school students or older, and who have no physical or health problems for activities in the snowy mountains.
Tour data
Hachimantai summit 1613m
CAT get off point (Daikokumori・Ebisumori) 1414m
Final point Gozaisho Parking 952m
Distance Outward 5.6km Return 5.6km
Schedule
06:40 Depart from Appi Kogen (by car)
07:20 Gozaisho
07:30 CAT
08:00 Daikokumori・Ebisumori
08:10 Snowshoeing tour starts
11:05 Hachimantai summit
11:35 Ryounsou (lunch)
14:50 Daikokumori・Ebisumori CAT
15:20 Gozaisho
15:40 Depart from Gozaisho (by car)
16:20 Arrive at Appi Kogen
복장・장비

snowshoes, trekking poles,backpack, jacket, pants, and boots for snow mountain, light down jacket, fleece, base layer (top and bottom, winter layers recommended), gloves, hut, sunglasses or goggles, facemask or neck warmer, sunscreen, towel, lunch, high-energy food, drink, health insurance card, beacon
예약・문의
IHATOV Appi Kogen Nature Tours (in Appi Kogen Resort Center)
TEL:0195-73-6228 FAX:0195-73-5681
taiken@ihr.co.jp
사전에 질문표를 미리 작성하신 뒤 신청하여 주십시오.
전 직원은 매일 아침 체온검사 및 건강체크와 살균소독을 철저히 행하고 있습니다.
가이드 및 접수 데스크 스탭은 마스크 및 넥워머를 착용하여 고객을 대응하고 있습니다.
접수 대기 시 앞 사람과의 일정 간격을 확보하여 주십시오.
프로그램 접수 시 마스크를 착용하여 주십시오.
수강생은 레슨 중 입주변을 덮을 수 있는 넥워머 등을 착용하여 주시기 바랍니다.
가능한한 비접촉형 결제를 부탁드립니다.
체온 검사를 위해 참가자께서는 직접 접수처로 와주시기 바랍니다.
37.5℃이상의 발열이 있는 경우 입교가 불가합니다.
리프트 승차 시 스키장 지침에 준하여 주시기 바랍니다.